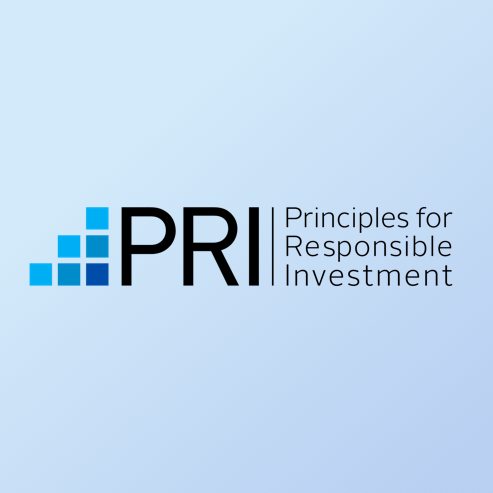 United Nations Principles for Responsible Investment
Signature to the UN Principles for Responsible Investment
1. What are the United Nations Principles for Responsible Investment ("UNPRI" or the "Principles")?
The UNPRI are principles related to investment based on the following six commitments which were established in 2006 through their proposal by the then-U.N. Secretary-General Kofi Annan, and the cooperation of the United Nations Environment Programme Finance Initiative (UNEPFI) and the United Nations Global Compact, both of which are United Nations affiliate organizations.  The Principles do not carry legal binding power, but by voluntarily signing them, institutional investors, particularly overseas, with a strong awareness of environmental, social, and governance ("ESG") issues make clear their propensity to give consideration to ESG issues in relation to their investment process.
Six Commitments of the UNPRI
We will incorporate ESG issues into investment analysis and decision-making processes.
We will be active owners and incorporate ESG issues into our ownership policies and practices.
We will seek appropriate disclosure on ESG issues by the entities in which we invest.
We will promote acceptance and implementation of the Principles within the investment industry.
We will work together to enhance our effectiveness in implementing the Principles.
We will each report on our activities and progress towards implementing the Principles.
2. Our Company's Stance on the UNPRI
(i) Now, more than ever, ESG factors can exert influence over asset value including enterprise value and stock price.
In light of these circumstances, our company will plan to strengthen analysis and evaluation related to risk assessment concerning ESG within the risk assessment our company has implemented through qualitative evaluation thus far, and by signing the Principles, clarify our stance.
(ii) Our company, with the goal of fulfilling our "duty to pursue, to the greatest extent possible, the maximum profit over the long term for our beneficiaries", in other words, to further improve our investment performance, will perform the aforementioned activities from the perspective of further strengthening the investment methods we have pursued thus far.
3. Our Company's Initiatives Related to ESG Activities
We will take our signature to these Principles as an opportunity to establish an ESG Committee and necessary regulations from the perspective of planning the strengthening of our analysis and evaluation of ESG issues.  Our company's ESG Committee will be the center of our initiatives, and actively promote our company's ESG activities.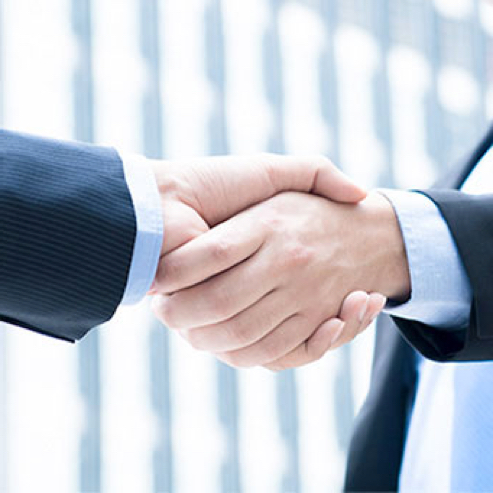 Stewardship Responsibilities Initiative and ESG Investment Initiatives
Initiatives to Fulfill Our Stewardship Responsibilities
By conducting stewardship activities such as appropriate engagement with investee companies, we will provide high quality investment returns to our clients and their final beneficiaries while contributing to economic growth and the healthy growth of Japan's capital market as part of the investment chain.
We will strive to strengthen our network of analysts, fund managers, and other investment professionals and integrate know-hows in order to conduct appropriate stewardship activities for investee companies.
We will appropriately manage conflicts of interest and always prioritize the interest of our clients and their beneficiaries when conducting investment activities and exercising voting rights.
We will strive to understand investee companies and others, and contribute to the enhancement of their value by engaging them in "deep dialogue" that promotes sustained growth, value enhancement, and damage prevention.
We will continuously work to improve our capabilities, including our ability to communicate with investee companies, our ability to analyze current and future conditions, and our ability to make suggestion that enhance value.
We will publish an overall summary of our stewardship activities on our website once a year. We will also publish information regarding the exercise of voting rights each quarter, including aggregated results by proposal category and all votes on proposals.
ESG Investment Initiatives
As the global business environment changes, non-financial information such as environmental, social, and corporate governance (ESG) information has become more important to analyze the stability, sustainability, and medium- to long-term corporate value enhancement of investee companies.
By incorporating the analysis and assessment of such non-financial information into the investment process taking into account each product's investment philosophy and investment horizon, we will fulfill our fiduciary duties to provide high quality investment returns to our clients and their final beneficiaries.